Ms. Pageantstyle International Queen's Page
Ms. Pageantstyle International 2001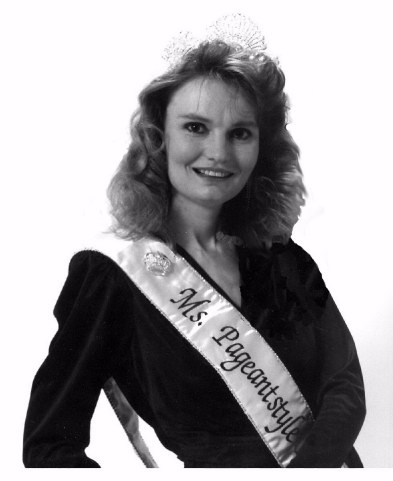 Nicole Bornemann
Nicole has many achievements to be proud of. She has spent many hours volunteering her time with countless charitable organization.
Nicole is a gradute of Fairleigh Dickinson University and currently holds a Master Degree in International Studies. She is a member of the American Socieaty of International Law, Political Science Association, Pi Kappa Delta, and the New Jersey Division and Montclair Chapter of the United Nations Association of the United States of America. She graduated from Fairleigh Dickinson University with academic honors.
Although Nicole has a very busy schedule, Nicole always finds time to volunteer. She has worked with an array of charitable organizations such as the March of Dimes, St. Joseph Hospital, Women In Need, Essex Mobile Meals, and Midnight Run to name a few. She is also a member of TWIGGS, which is part of the St. Joseph Hospital Foundation. TWIGGS raises thousands of dollars for St. Joseph Hospital. Nicole proudly states, "We haveraised money through our annual Golf Classic and our fashion show. This year we raised almost $29,000 for the Coronary Care Unit."
If this were not enough, Nicole done countless hours of volunteer work for the state of New Jersey. She has volunteered with New Jersey Division of Youth and Family Services, New Jersey Division of Consumer Affairs, and the Union County Public Defender's Office where she received a Certificate of Accomplishment from the state of New Jersey.
Nicole is also multi-talented. Nicole has been a studying dance for the last 20 years. She was awarded a Certificate of Achievement for her studies in dance. Nicole attended the Montclair School of Ballet which is affiliated with the New York Ballet Academy.
It is an honor to have such a devoted woman representing the Pageantstyle International Pageant system.
Thank you, Nicole and congratulations!